It took Britton a minute but he grew to
love
it!!!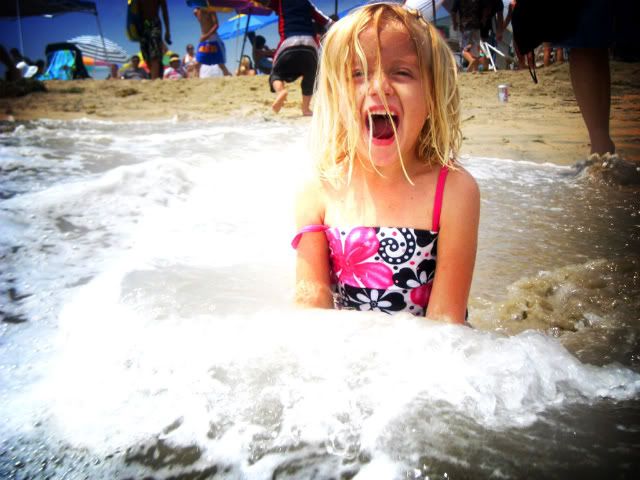 Maci Bo absolutely
LOVED
the beach!!!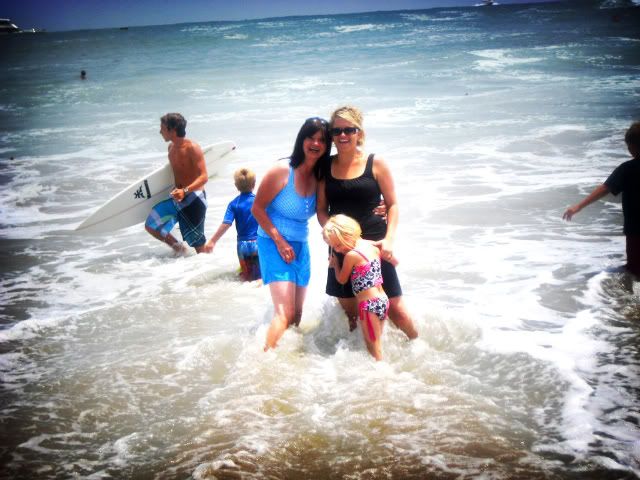 Mom, me, and Maci Bo playing in the water at
Corona Del Mar Beach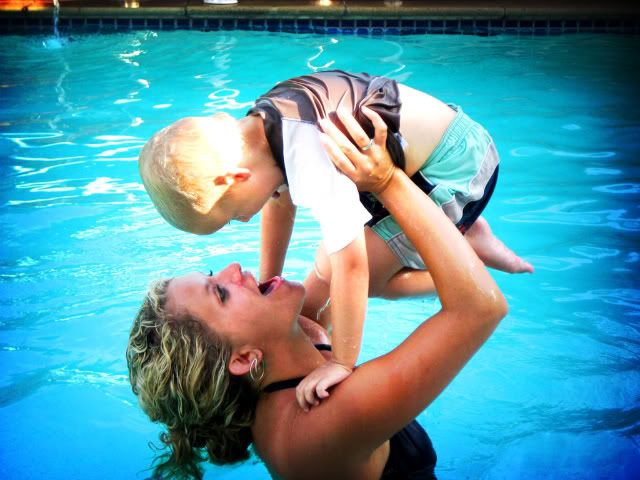 Me and My Baby
playing
in the pool at Aunt Renae's house in California
On July 23rd We, being My Mom, Dad, Myself, & My kids, headed down to Orange, California for My Cousin Courtney's Wedding! We stopped off at My sister

Shauni's

House in

Las

Vegas and spent the night with her and her cute family. I'm so glad we got to do that I miss her & her family, it's not all that often we have that

opportunity

. My oldest son Tanner stayed with them while the rest of us ventured off to California.
We arrived in California, got our motel room & went to Courtney's wedding dinner and Reception! It was so much fun seeing all of the Sylvester Family. Everyone has changed so much. It was fun to see all of my Cousins kids. My cousin Whitney and I have always been so close, and I hadn't seen her for close to 3 years, which means I had never meant her youngest , Parker, and Riley was only 4 months old when I had seen her last.


Every ones

kids are adorable.
The next day we got to spend the Day at Corona Del Mar Beach with the family visiting, barbecuing, and just playing in the Sand and the Waves. It was an absolute blast.

Maci

&

Britton

had SO much fun. The Scenery was so breathtaking. I think I want to move to the Beach........ The next day we drove down to Newport Beach and took in all of the Scenery, Beach cruisers,sand, waves, water, surf boards, people, shops, palm trees, etc...... It was so neat. The weather was totally awesome as well. After we left the Beach and took a few pictures, and spent all of our money on

souvenirs

, we drove over to Aunt

Renaes

& had a Family Barbecue with the whole gang. She's got a swimming pool, which the kids had a blast in, as well as the adults. I just want to say Thanks Aunt Renae & Uncle Mike for the fun times. The wedding was beautiful, and the

activities

following were so much fun. It was great getting to see all of you.
On our way home we got to spend one more night with

Shauni

& Jason, visiting, going to U swirl to get some yogurt, and getting to love on my new little nephew

Aiden

. Thanks

Shauni

& Jason we had fun. IT was a

GREAT

six days of Vacation........